Neighbors: Julianne Newberry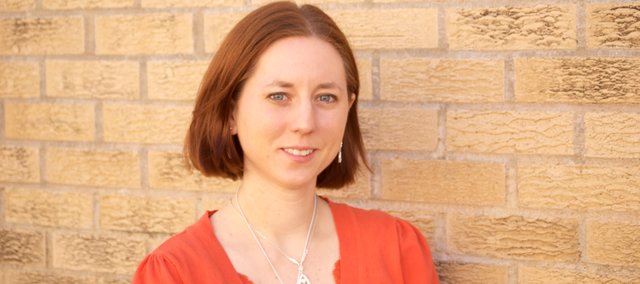 Occupation: Children's program coordinator at Tonganoxie Public Library.
Family: Parents, Joe and Sheryl, sister and brother-in-law, Jennifer and Drew; and grandmother Margaret.
Place of birth: Wichita.
Q: When did you move to Tonganoxie, and what brought you here?
A: I actually still live in Lawrence, but I began commuting to Tonganoxie in February for my new job at the library.
Q: What's the biggest risk you've ever taken?
A: Moving away from my family to a city where I knew no one for my first teaching job.
Q: What's the best piece of advice you've ever been given?
A: To believe in myself.
Q: What three things would you want people to know about you?
A: I love kids; I'm passionate about literacy; and I love history and travel.
Q: What did you want to be when you grew up?
A: Teacher.
Q: What's your ideal vacation spot?
A: Europe (England or Italy).
Favorite things
Song: "Twilight" soundtrack.
Color: Dark blue.
Food: Pizza, chocolate and barbecue chips.