Golden Gaming casino withdraws bid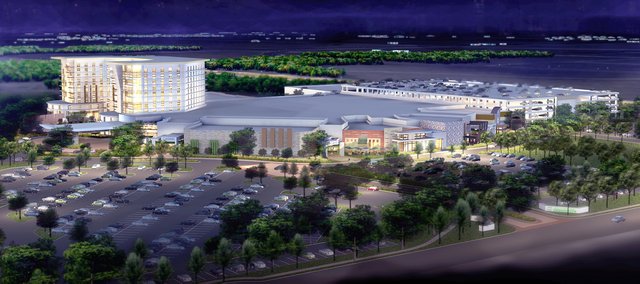 Golden Heartland, one of three applicants seeking to manage a state-owned casino in Wyandotte County, has withdrawn from the competition.
Officials in Edwardsville, the proposed location of the Golden Gaming casino, said the application was withdrawn because of financing difficulties related to the current economy.
"While we are disappointed by Golden's decision, we look forward to working with the Unified Government in ensuring a successful casino project is developed that benefits all the citizens of Wyandotte County," Edwardsville Mayor John McTaggart said in a statement. "There are many opportunities along the I-70 corridor and we believe a first-class entertainment and gaming destination in western Wyandotte County will spark continued interest in surrounding cities."
Golden Gaming was a finalist in the 2008 selection process to operate a state-run casino in Wyandotte County. The Lottery Gaming Facility Review Board ultimately selected Kansas Entertainment LLC's proposal for a Hard Rock casino at the Kansas Speedway. That group, however, withdrew its application December 2008, citing the economy as the reason and forcing the process to begin again.
Kansas Entertainment LLC has resubmitted an application that would allow it to build a Hard Rock casino and hotel complex in phases. The other applicant stil vying for the project is Hollywood Casino Kansas, which would build its casino complex near the Schlitterbahn Vacation Village, which is opening this weekend.
The Kansas Lottery is in the process of negotiating contracts with the remaining two applicants. It has until June 30 to reach an agreement with the applicants before the proposals move on to the Lottery Gaming Facility Review Board, which eventually will choose the successful applicant.
All is not lost, however, for Edwardsville. The city will still receive some revenue through an interlocal agreement that calls for the casino's host city to share a percentage of revenues with Bonner Springs and the Unified Governemt of Wyandotte County and Kansas City, Kan.
"Edwardsville continues to discuss potential development along its well-positioned I-70 commercial district, and Golden's withdrawal opens up further opportunity for new business and economic growth in the highly desirable commercial corridor," McTaggart said in his statement.