Cronemeyer is winning bidder on bed and breakfast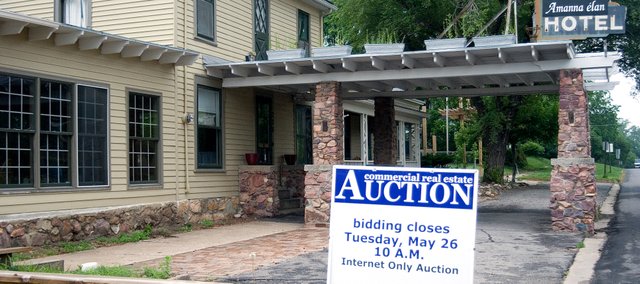 Jack Cronemeyer returned to the restaurant business a few weeks ago. Now, he and his wife, Mary, plan to open a second bed and breakfast.
Cronemeyer confirmed Friday he was the winning bidder in the online auction for the Amanna elan bed and breakfast at Third and Main streets in Tonganoxie, which ended Tuesday at $149,600.
Cronemeyer and his wife, Mary, have owned and operated the Circle S Ranch and Country Inn in rural Lawrence the past 10 years.
Jack, who formerly operated Badd Jack's Southwest restaurant in downtown Tonganoxie, re-opened a restaurant at the same location roughly a month ago. It is called West End Café. In the past three years, two different restaurants came and went since Badd Jack's closed. The new restaurant is open for breakfast and lunch daily and is open for evening meals Thursdays, Fridays, Saturdays, with Thursday being Mexican night, Friday as Italian night and Saturday steak and potatoes night. A menu with the restaurant's standard fare also is available those evenings.
As for the bed and breakfast, Cronemeyer said he did not purchase any of the items inside the Amanna elan that were sold in a separate online auction. However, the historic locale, which was said to inspire Kansas playwright William Inge's "Bus Stop," will continue as a place for lodging and special events, he said.
"We'll keep it as a bed and breakfast," Cronemeyer said. "We would like to do wedding receptions, sort of similar to what we do now, just a smaller venue."
For more on this story, pick up a copy of Wednesday's print edition of The Mirror.