Neighbors: Blake Waters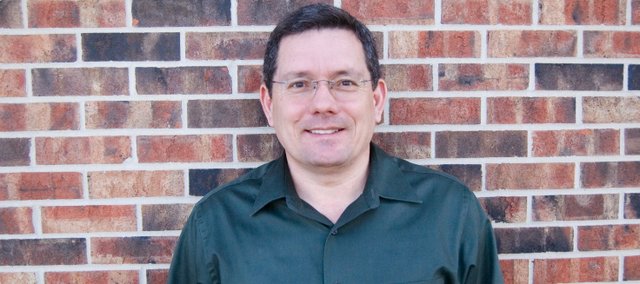 Occupation: Senior vice president, First State Bank and Trust.
Family: Married to the love of my life Kathryn for 30 years. Son Nathan is a 1st Lieutenant in the Marine Corps and has served one tour of duty in Iraq. He and his wife, Erin, are now stationed in Guam. Daughter Sarah is completing her internship to receive her community and family counseling master's degree from Regent University in Virginia Beach, Va. She is employed by the Wyandotte Center as a case manager in Kansas City, Kan.
Place of birth: St. Francis.
Q: When did you move to Tonganoxie, and what brought you here?
A: We moved here from Garden City in May 2006. After being on the western side of the state for 26 years as a banker, we thought we'd explore some opportunities on the eastern side of the state. A friend introduced us to Bill New and First State Bank and Trust. We've thoroughly enjoyed working for the New family and establishing ourselves in the community. It is the most beautiful area of Kansas, and we plan to retire here.
Q: What's the biggest risk you've ever taken?
A: Helping open a new bank in Elkhart. 
Q: What's the best piece of advice you've ever been given?
A: Confess that Jesus is Lord and believe in my heart that God raised him from the dead so that I can be saved and made right with God.
Q: What three things would you want people to know about you?
A: I strive to serve Jesus Christ as my Lord and Savior; I love my family and want to be a good husband and father; and I am a patriot.
Q: What did you want to be when you grew up?
A: A farmer.
Q: What is your ideal vacation spot?
A: Spending time with my family, anywhere.
Favorite things:
Song: I enjoy listening to contemporary Christian music.
Color: Blue.
Food: Ribeye steak with a sweet potato smothered in butter and cinnamon sugar.