Council discusses land sale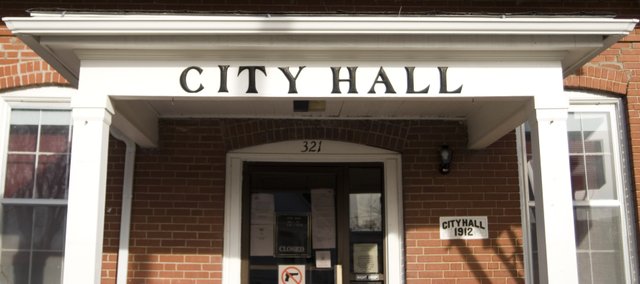 With the purchase and recent annexation of 237 acres south of Tonganoxie, the city will increase in size, but now it might shrink.
During Monday's regular Tonganoxie City Council meeting, JW Evans, of Evans Real Estate, approached the council about whether it would be interested in selling about 50 acres of land the city bought nine years ago near 206th Street and Alexander Road. The land was purchased for $300,000.
Kathy Bard, assistant city administrator said the land near the Kansas River originally was purchased to be the future home of a water plant to pump water to Tonganoxie.
The plan was abandoned because of cost issues and instead the city opted for a nearly $3 million plan to connect to the Board of Public Utilities water system in Kansas City, Kan.
Evans said he had spoken with the county's Geographic Information Systems department and discovered the city has lost three acres of that land since January 2001 to an encroaching Kansas River.
"I don't know if you want to own that (land) another nine years or not, but if you do, you might lose another three acres," he told the council.
Currently, the city leases the land to Elder & Sons L.L.C. to farm the land for about $1,400 a year.
Bard said the lease agreement is just enough to pay for property taxes and insurance and the city makes no money.
Evans said he would be able to sell the land, but there just wasn't that much demand for it.
"I've got a couple of people that I've visited with and they're interested in purchasing it, but I would be lucky to get half of your money back," Evans said.
Tonganoxie Mayor Mike Vestal and other city council members agreed that the land was no longer needed and they would gladly entertain any offers to purchase the land.
"I think we need to part with it," Vestal said. "We don't need it — it has no use to us."
Bids to construct the new BPU waterline are set to be let later this year, with construction planned in the spring.