Neighbor: Steve Harrell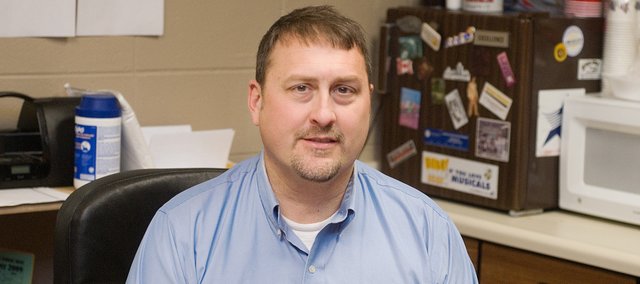 Occupation: Director of speech and drama at Tonganoxie High School.
Family: Wife, Kathy; daughters Mallory and Lauren.
Place of birth: Ellsworth.
Q: When did you move to Tonganoxie, and what brought you here?
A: Kathy and I moved to Tonganoxie in the fall of 1989. We both started teaching jobs.
Q: What's the biggest risk you've ever taken?
A: I try to avoid risks, but maybe attempting to play college football on scholarship.
Q: What's the best piece of advice you've ever been given?
A: My dad always said: "Very little good ever happens after midnight."
Q: What three things would you want people to know about you?
A: I'm a Christian; I'm blessed with a great family; and I nap every Sunday afternoon.
Q: What did you want to be when you grew up?
A: I would have loved to work on the railroad, or something in radio.
Q: What is your ideal vacation spot?

A: Disney World is the happiest place on Earth.
Favorite things:
Song: "Love Shack" by the B-52's.
Color: Red.
Food: Any kind of seafood.