5 Questions: Identity check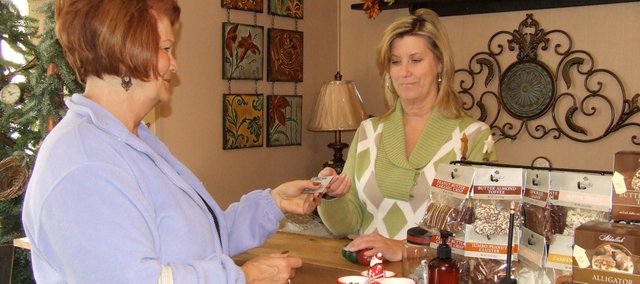 As the busiest shopping season of the year begins, Lt. Rick Schubert with the Bonner Springs Police Department offers tips to help people avoid identity theft below.
Q: What are some common ways a person becomes a victim of identity theft?
A: One of the most common ways is phishing, which is an unusual crime in that it generates two victims — the individual whose information is stolen and the company who is impersonated. This scheme involves a thief impersonating a company and contacts a victim. The victim is asked to provide sensitive information that is then used to obtain loans, credit or other monetary gain. 
Q: How can identity theft affect a person's financial future?
A: Having your identity stolen and your credit damaged can cause you to be turned down for loans, possibly making it impossible to finance a mortgage loan for a home. The most common problem is having your stolen identity used to open credit card accounts that are maxed out, left unpaid and you responsible.
Q: How has online shopping changed the face of identity theft?
A: It has severely complicated prosecution. Prosecution must occur in a court that has jurisdiction over the crime. Online crimes usually involve multiple states or countries. Local or state courts do not have the jurisdiction to prosecute an offender in another state.
Q: What are some tips people can follow to avoid identity theft?
A: Never provide sensitive information such as a complete middle name, Social Security number and birth date to a company who contacts you. If they are legitimate, they have your account information and they would not need to ask. Purchase a paper shredder and use it. Everyone is entitled to a free annual credit report. Request a report from all three major credit bureaus and review them.
Q: If someone suspects their identity has been stolen, what should they do?
A: Place a fraud alert on your credit reports, and review your credit reports. Close the accounts that you know, or believe, have been tampered with. File a complaint with the Federal Trade Commission. And file a report with the police.
More information on how to do this can be obtained from the Federal trade Commission at www.ftc.gov.