Construction projects nearing completion along
U.S.

Highway 24-40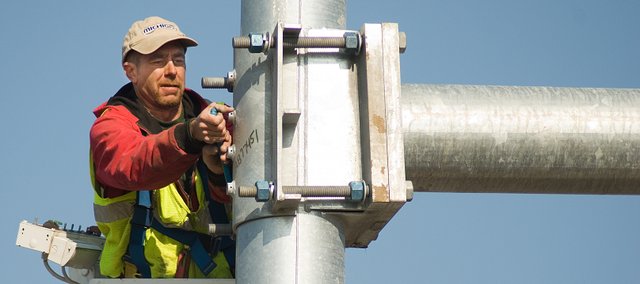 Construction is winding down on improvements at U.S. Highway 24-40 and Main Street, said Jason Hoskinson with BG Consultants.
He said major work is nearly complete at both the Main Street and Laming Road intersections.

The traffic signals on Main Street are currently being installed. For the remainder of the week. the lights will flash red for Main Street and yellow for the highway. The traffic signal will then be switched over to stop-and-go mode sometime next week.
Also next week, contractors working on improvements to U.S. 24-40 and Northstar Drive will be on site converting the existing stop-and-go mode signal over to a pedestrian-activated flashing beacon system.