Tax rebate idea relegated to back burner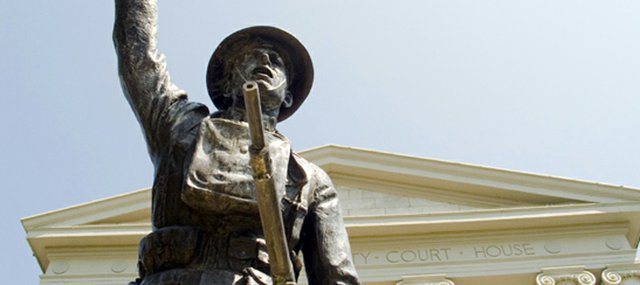 Leavenworth County Commissioner J.C. Tellefson's idea to rebate some property taxes to elderly and disabled residents will remain an idea for the time being.
After a Sept. 16 work session to discuss the option and some public comment, the commissioners have decided to shelve the idea.
"This is not something that we should endeavor to do on a whim," Tellefson said Monday. "We should think it over and let it mellow for a while and think it over again, and hopefully there will be some more public comments."
Tellefson first approached the idea of the tax rebate during a late August commission meeting. The tax rebate would have been solely on the county's portion of property taxes and would not affect any other taxing entity, such as a city or school district. Tellefson wanted the property to be appraised as normal and to have the property owner pay his or her taxes in full, including any increases; but a rebate check would be issued for the county's portion of the taxes if there were increases.
Tellefson said that he had received public comments about the plan from both sides of the issue. One person said taxes are too high if people need a rebate and another person said they were in favor of the plan.
"It's not an easy thing to do, but sometimes you have to ask is it the right thing to do," he said.
At this time there was no specific date when the topic of tax rebates for the disabled or elderly would come back to the commission, but Tellefson said that he wasn't going to let the topic die.