Neighbor: Tammy Miller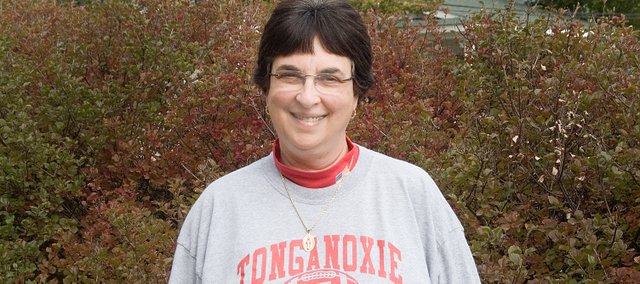 Occupation: Homemaker
Family: Husband, Ken; sons, Anthony, Andrew and Thomas. Parents, John and Betty Grasso.
Place of birth: Pittsburg, Kan.
Q: When did you move to Tonganoxie, and what brought you here?
A: August 1981. I married Ken, he worked in Kansas City, but we wanted to raise our family in a small town.
Q: What's the biggest risk you've ever taken?
A: Moving away from my family.
Q: What's the best piece of advice you've ever been given?
A: Always do what's right.
Q: What three things would you want people to know about you?
A: 1. I am truly blessed; 2. I love my family; 3. I am 100 percent Italian.
Q: What did you want to be when you grew up?
A: A mommy.
Q: What is your ideal vacation spot?
A: Going to Italy.
Favorite things:
Song: "Ave Maria."
Color: Chieftain colors: Red and white.
Food: Anything my mom makes.