State
PE

group names George administrator of year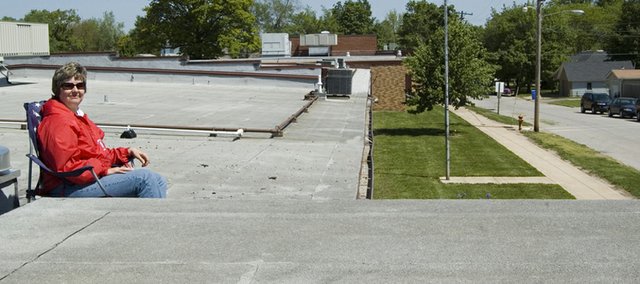 A physical education association has named Tammie George the top administrator in the state.
The Kansas Association of Health, Physical Education, Recreation and Dance notified the Tonganoxie Elementary School principal this past month in a letter that she was the recipient of the 2009 KAHPERD Administrator's Award.
"I was very surprised and I feel very honored," George said. "It's always nice to be recognized by people in the field."
The accomplishment comes on the heels of Tonganoxie Elementary School's physical education department being named a model school. KAHPERD conducted an audit of the physical education department and in the process interviewed both George and assistant principal Ty Poehl.
George said the model school status means TES "basically is on the cutting edge of physical education programs in the state," she said. "This year it's the only one in the state."
The school district's physical education department also received the Carol White federal grant, which is the largest federal grant available to physical education departments. The department will receive $267,000 this year and is line to receive the grant the next two years as well.
TES physical education instructor Jeremy Goebel said being awarded the grant was a major opportunity and was like "winning the lottery in terms of getting the opportunity to progress as a physical education department."
That progression, especially at TES, has been guided by George, Goebel said.
"Very deserving," Goebel said of George's award. "She has put in countless time and hours to help us to progress as a school and in our physical education department.
"She offers that extra hand and helps to promote physical education in our school. And in order to have a good PE program, you have to have a leader who is going to be on board and help get things established."
Fellow physical education teacher Ursula Kissinger agreed that she was well deserving of the honor.
"She cares about what happens in the gym," Kissinger said. "Even though some people might not think of it as a core curriculum."
George said Goebel and Kissinger were excited that she was named to the honor.
"It obviously makes it easier to be in a situation where you have great teachers working with you doing great things," George said.
George will be recognized at the KAHPERD Awards Banquet. The banquet begins at 6:30 p.m. Thursday, Oct. 29 at the KAHPERD Convention in Pittsburg. The TES physical education department also will receive its model school award at the banquet.