Neighbor: Phyllis Shilling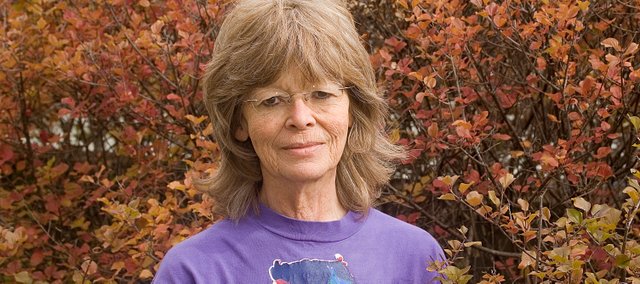 Occupation: Co-owner, Shilling Electric.
Family: Husband, Roger; two daughters, Dee Collins and Kelli Owens; and three grandchildren (soon to be four), Jake and Shelby Heskett and Jacob Cannon.
Place of birth: Kansas City, Mo.
Q: When did you move to Tonganoxie, and what brought you here?
A: In 1969 to be close to family.
Q: What's the biggest risk you've ever taken?
A: Not taking the best advice I was given and speaking out in public.
Q: What's the best piece of advice you've ever been given?
A: To be a listener and keep thoughts to yourself.
Q: What three things would you want people to know about you?
A: Family is the most important thing; I care for all animals; and I enjoy target shooting.
Q: What did you want to be when you grew up?
A: Intelligent, so I apparently haven't grown up yet.
Q: What is your ideal vacation spot?
A: My home.
Favorite things:
Song: "Ashoken Farewell."
Color: Brown.
Food: All vegetables, Mexican food and fried potatoes with onions and okra.