THS

soccer to face familiar

AHS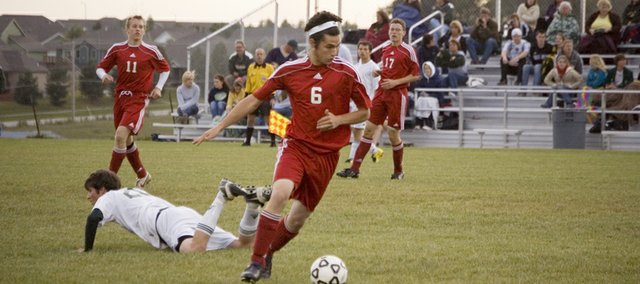 The Tonganoxie High boys soccer team received some good news when Class 4-3-2-1A regional brackets were announced on Saturday.
Not only had the Chieftains moved up a spot in the northeast rankings from last week, but they will open the postseason against Atchison, a team they defeated on back-to-back nights this past week.
Tonganoxie (6-8-2) received the No. 8 seed in the northeast bracket and will travel to No. 5 Atchison (9-7) on Tuesday night for a 6:30 p.m. playoff tilt — the third consecutive matchup between the two teams.
THS closed its regular season with a pair of wins over Atchison this week. On Monday, Tonganoxie won, 1-0, at Chieftain Park, and on Tuesday, the team went to Atchison and won, 4-1.
The Chieftains have won their last three matches.