Inaugural
THS

car show a success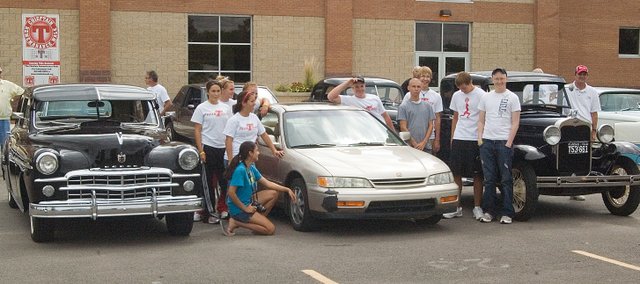 The inaugural Jeremy Elliott Scholarship Fund/Team Tongie Car Show raised $1,500 Saturday outside Tonganoxie High School.
About 25 vehicles from the area were on display for the show and trophies were given out for the top vehicles.
Jerry Lovell's 1969 yellow Z28 Camaro was voted best in show. The Tonganoxie resident was one of several car enthusiasts awarded for their spiffed-up rides.
Organizer Chris Ridihalgh said he hopes the number of entries will double next year.
"It makes me feel really good that this town and this area can come together for a great cause," Ridihalgh said.
Proceeds will be split between Team Tongie and the Jeremy Elliott Scholarship Fund.
Elliott died in his sleep this past April from a heart condition. He was a junior at Tonganoxie High school.
Team Tongie was established earlier this year in the Tonganoxie School District to raise money that goes toward helping local residents with incidental expenses that may arise from medical emergencies.