Neighbor: Gerard Aligo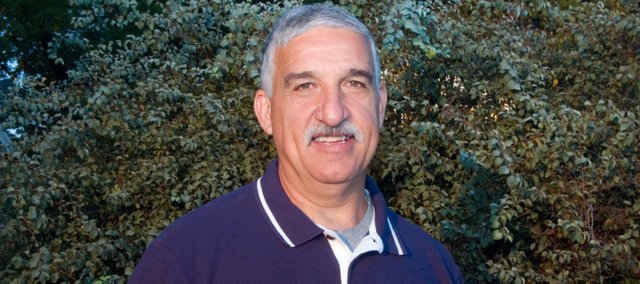 Occupation: Professional educator (high school/middle school teacher)
Family: Wife, Linn; two sons, Scott and Tony.
Place of birth: Hoboken, N.J., also the birthplace of Frank Sinatra.
Q: When did you move to Tonganoxie, and what brought you here?
A: I moved to Tonganoxie in 1979. for my first teaching/coaching job at McLouth.
Q: What's the biggest risk you've ever taken?
A: Leaving Hoboken, N.J., and going to McPherson College sight unseen.
Q: What's the best piece of advice you've ever been given?
A: Hard work pays off. My Mom and Dad instilled that in me.
Q: What three things would you want people to know about you?
A: I love to teach, coaching football and the New York Yankees.
Q: What did you want to be when you grew up?
A: A fireman.
Q: What's your ideal vacation spot?
A: Going back east to Seaside Heights, N.J., to the ocean and walking the boardwalk.
Favorite things
Song: "Whole Lot of Love" by Led Zepplin.
Color: Blues, blacks and reds.
Food: My Mom's homemade raviolies and meatballs with red gravy.