Neighbor: Josh Witt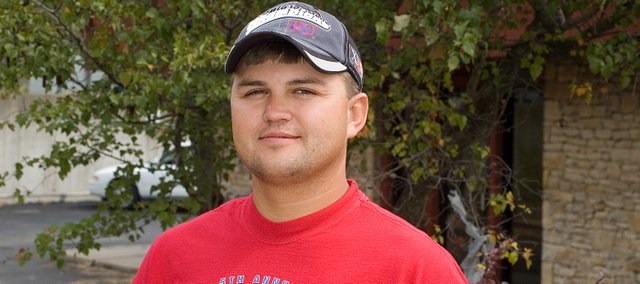 Occupation: Lineman apprentice
Family: Wife, Lorelei; 5-year-old daughter, Jenna; and 3-year-old son, Tayber.
Place of birth: Tuscumbia, Mo.
Q: When did you move to Tonganoxie, and what brought you here?
A: When I was 5 years old, my dad moved for work to Kansas City.
Q: What's the biggest risk you've ever taken?
A: Starting the lineman apprenticeship.
Q: What's the best piece of advice you've ever been given?
A: Never give up on what you really want.
Q: What three things would you want people to know about you?
A: I'm very easy to get along with; I am willing to help anyone in need; and I am taking my daughter to Disney World next week for her 5th birthday.
Q: What did you want to be when you grew up?
A: A professional baseball player.
Q: What's your ideal vacation spot?
A: St. Thomas, Virgin Islands.
Favorite things
Song: "Toes" by Zack Brown Band.
Color: Crimson and blue.
Food: Ice cream.