Council looks at tax rebates to bring development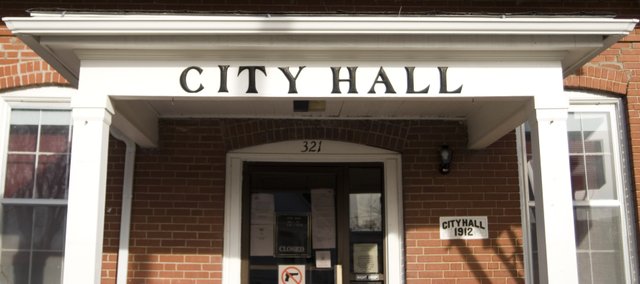 City leaders want to lure new families and businesses to Tonganoxie. Now what they're looking for is the right bait.
On Monday night, the Tonganoxie City Council met in a work session to discuss the possibility of a tax rebate program on new homes.
The need for a new program came on the heels of a Basehor City Council vote to establish such a program. Earlier this year, Bonner Springs revised its existing program.
"The way I look at it, because of what these other cities are doing, we need to do something to protect the competitive advantage of our city," Councilmember Jason Ward said. "If we don't do that, then you just give competitors in Basehor, Piper and Bonner (Springs) to say, 'yeah Tonganoxie has some cool stuff going on, but they don't have 10,000 bucks in my pocket.'"
The Basehor plan would allow for 100 percent of the city's portion property taxes to be rebated for three years. After those three years 50 percent of the city's portion of taxes would be rebated for three more years.
A similar program has been in place for Bonner Springs since 1997.
In the older parts of Bonner Springs, 95 percent of the city's portion of property taxes could be rebated for 10 years on a new home. Rehabilitating an old home could would get the same rebate percentage for 5 years.
In January, the Bonner Springs City Council revised their plan and designated new areas for development. Their new plan allows for a 75 percent tax rebate of the city's portion of property taxes for two years and a 50 percent rebate for the following three.
Marcia Ashford, Bonner Springs' community and economic development director, said so far the plan has worked wonderfully for the older parts of town.
"The intention was to remove blight from neighborhoods and it has exactly done that," she said. "A lot of infill lots and a lot of dilapidated lots have been torn down and new homes built in their place. It has absolutely transformed some neighborhoods."
Councilmember Paula Crook had concerns as to how much a program like this was going to cost the city if they would not be collecting city property tax money for a few years.
Kathy Bard, assistant city administrator, said she wasn't sure how the program would affect the city's debt service, which has been layered to expect a certain amount of tax dollar growth each year.
"We are basing it on a two percent growth every year to our valuation," she said during the meeting "If we rebate everything out and that new tax money doesn't come in to offset the debt, the (tax) rate for the existing residents will have to be raised."
During the meeting it was discussed that loss in property tax revenue might be made up with any kind of commercial developments that come with a bigger population.
"Right now we need more rooftops," Dan Lynch, owner of Lynch Real Estate, said during the meeting. "That's what people are saying; that's what McDonalds is saying. If we get those that's how we get the commercial to come."
For now the city council directed city staff to continue looking at different rebate options and their costs as well as setting up a meeting with builders, developers, the Tonganoxie Planning Commission and the downtown revitalization committee to share ideas.