Administrator takes blame for communication breakdown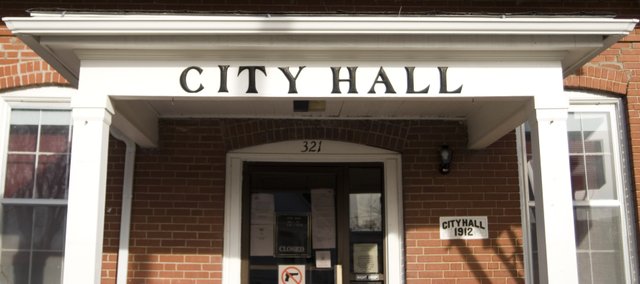 The Tonganoxie city administrator is taking full responsibility for the lack of communication between the city and residents regarding the construction on Second and Cox streets.
Mike Yanez said that he was going to take the blame for not having a public meeting to discuss the construction with the residents.
"It just slipped through the cracks, so we are going to take a whipping for that one," Yanez said. "We learned our lesson. For any kind of neighborhood constructing project we will conduct a neighborhood meeting as well as post door hangers and send out letters to keep (residents) informed on what will be happening in their neighborhood."
During a Sept. 16 meeting three residents in the construction area came to tell the city council they were upset with the lack of communication and notice about the construction and how it led to the temporary loss of their mailboxes and driveways that were too steep.
The city does not have any specific policy on how to inform residents of construction work.
Kathy Bard, the assistant city administrator, said that two weeks before construction begins the contractor begins to notify residents and it is about that time when the city also starts to send out letters.
Brian Kingsley, of BG Consultants, the city's engineering firm, apologized for not being able to attend that meeting, but said some of the construction-related concerns from the residents have already been resolved. He also said that there was no such thing as a convenient construction project, but more communication helps minimize the inconvenience.
"In the future you might file away your experience and take all of those comments so you don't let it go quite as far as it did last time," he said. "I think it worked out for everybody and they're all happy with Second and Cox (streets)."
The council asked city staff to work on drafting a written policy on notification for future construction projects.
BPU Waterline
The construction of a new waterline from Kansas City, Kan., to Tonganoxie could possibly start by early next year and might come in significantly cheaper than anticipated.
Kingsley said that contractors are eager to get any kind of work, so he has seen projects come in way under the engineering estimates.
"We are seeing bids come in 30 to 40 percent lower on projects like that, especially of that magnitude," he said. "Don't count on that, but I think you are getting ready to have a really good bid letting."
The current cost estimate for the project is just over $3 million.
Kingsley said he would know more in 30 days on how close they will be to getting the bid out later this year. He hopes to have construction started in the spring.
U.S. 24-40 and Main Street
Kingsley said the construction on the intersection of U.S. 24-40 and Main is going well and that crews have already switched over to working on the north side of the project.
Fourth Street
Yanez presented to the council the opinion of probable cost estimate for the third phase of Fourth Street improvements.
The current estimate puts the total cost of the project to about $1.44 million.
Yanez broke the cost down: $328,760 for professional services, which includes things like design, construction staking, appraisals, easement acquisition services and easements condemnation proceeding; $645,312 for street construction; $244,600 for water line construction; $133,487 for inspection costs, which Yanez said might be less; $88,992 as a contingency.
Councilmembers Jim Truesdell and Paula Crook said they wanted to get this project out for bid and take advantage of eager contractors so they might be able to get a better deal.
"This fits right in with the BPU thing," Truesdell said. "If we go now we're in much better shape."
Kingsley agreed, but said the price of asphalt may be the wild card in the project. He speculated that once a lot of the projects covered under the American Recovery and Reinvestment Act begin, the price of asphalt might skyrocket as the demand increases. He suggested putting in the bid a concrete alternate to asphalt. He said while the cost of installing concrete on the street might be more right now, if the price of asphalt exceeds the cost of the concrete the city would be saving money and getting a better product in the long run.
While the city could not start construction because it does not currently have all of the easements, it can put the project out for bid.
The council voted, 4-1, to have city staff put the project out for bid. Councilmember Tom Putthoff cast the dissenting vote.
In other business the city council:
• Unanimously voted to approve pay estimate No. 5 to Meadows Construction in the amount of $40,860 for work done on Second and Cox streets.
• Unanimously authorized the Tonganoxie Fire Department to participate with the Leavenworth County Water Rescue Team.
• Unanimously voted in favor of changing city code to increase the maximum number of volunteer firefighters in the city to 50.
• Unanimously approved hiring John Callaghan as a part-time police officer.
• Met in executive session for 10 minutes with Yanez, Bard and Kelly to discuss personnel issues. No action was taken.
• Unanimously voted to direct city staff to prepare a request for proposals for an on-call building inspector.