Port authority agrees to pay for
CR1

study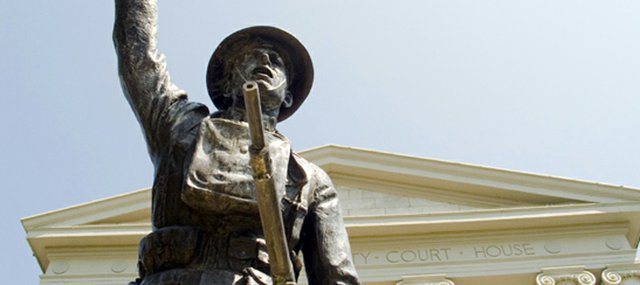 The Leavenworth County Port Authority Board of Directors agreed Thursday to fund the county's portion of a land-use study for the Leavenworth County Road 1 overlay district south of Tonganoxie.
The decision came at the request of the Leavenworth County Commission, which last month approved and forwarded to the city of Tonganoxie interlocal agreements establishing shared funding for CR1 improvements completed last year and for a study to recommend land uses in the overlay district.
It is expected a consultant will charge about $50,000 to perform the land-use study with the port authority and the city of Tonganoxie splitting the cost.
But for that to happen, the Tonganoxie City Council must first approve the two interlocal agreements.
Mayor Mike Vestal said the two agreements probably wouldn't be on the city council's Monday agenda. He and Councilman Jason discussed the agreements Tuesday and agreed to change language concerning the city's extra-territorial jurisdiction in the overlay district for the county commissioner's consideration.
"I think we're getting much closer," the mayor said. "Jason and I really want to get this thing nailed down and work with the county.
"That's the future of Tonganoxie."
The county commission approved the two agreements March 25 after a joint meeting with the Tonganoxie City Council two days earlier. At that time, it requested the port authority fund the land-use study and agreed to extend a moratorium of development in the overlay district from March 31 to April 30. Commissioners saw the end of the deadline as a motivation for the city to act on the agreements.
The agreements stipulate the city will pay its first $100,000 payment for the improvements to CR1 within 30 days of approving the agreements.