Optimists prime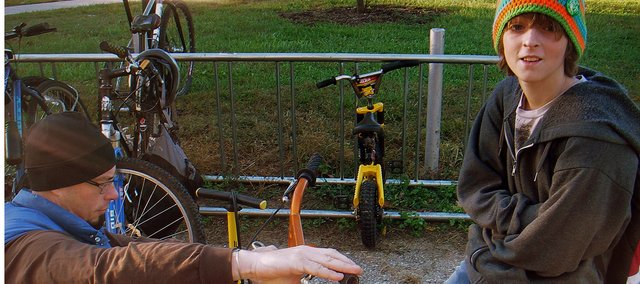 Members of the Lawrence Optimist Club answer questions about establishing a club in Tonganoxie.
Q: Why charter a Tonganoxie Optimist Club?
A: Optimist Clubs are about serving the communities where we all live. Specifically, Optimists help the youth in our communities in a variety of ways. We know Tonganoxie youth will be reached by Tonganoxie adults in the manner decided by the Tonganoxie Optimist Club. We know for each new Optimist member, 33 youth will be reached. We're about enhancing self esteem and saving lives.
Q: What does sustaining a local Optimist Club involve?

A: What the Tonganoxie club does will depend totally upon the Tonganoxie club members. The Tonganoxie club will decide what fundraisers they want and precisely how Tonganoxie wants to serve its youth. There are literally thousands of Optimists Clubs across the world. There are similarities but none is exactly like another.

Q: What's been your feedback in terms of starting a club in Tonganoxie?
A: We've gathered more than 20 commitments to accept our charter membership invitation. About half of these are from folks who moved into this expanding Leavenworth County community within the past five years.

Q: How can people learn more about joining this new club?
A: Both our newsletter and charter membership flyers are available at the Tonganoxie Public Library front desk. As a Tonganoxie Chamber of Commerce member, we share our upcoming event information in its "Friday Flyer."
Q: When are informational meetings planned for this group in Tonganoxie?
A: The Tonganoxie Public Library is playing host to our first meeting, which will be 7 p.m. Thursday, April 29 at the library, 303 Bury St. People should RSVP by April 28 to (785) 843-0097.