Special Tonganoxie City Council meeting set for Monday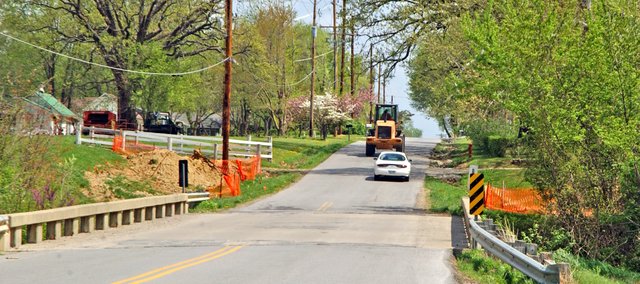 The Tonganoxie City Council called a special meeting for Monday to reconsider funding the East Fourth Street reconstruction project.
The meeting will be at 6:30 p.m. Monday at City Hall.
The council voted Monday not to include the$438,453 project in a bond sale to fund 2010 capital improvement projects, with Councilmen Tom Putthoff, Jason Ward and Brudel Welsh voting no. The project would rebuild Fourth Street from the Tonganoxie Creek bridge to South Park, add curb and gutter, and construct a side walk on the street's south side.
Mayor Mike Vestal said the meeting was scheduled after he made calls to council members about Monday's decision. The mayor said he had his second thoughts because council members opposed to funding the project this year spoke of doing it as early as 2011.
That would require the city to spend money to advertise for bids, advertise the bonds and conduct another bond sale, Vestal said. And he said the city could get higher bids the next time around.
Vestal said he didn't know if the decision would be changed but one council member seemed to be having second thoughts.
"If they decided 3-2 against it again, I'm OK with that," he said. "I think we need to be more informed about what the cost will be if we wait."
It wouldn't be the first time the council had reversed itself on the project. In December, the council awarded the project's construction contract to Meadows Construction.
Vestal said the withdrawal of that contract bother him and played a role in his decision to seek the special meeting.
He, too, has changed his mind about the project, Vestal said.
"I was kind of iffy at first because of the mill levy," he said. "But it will only cost half a mill.
"Some of the construction people might not be happy and might not bid."