Leavenworth County Commission to set priorities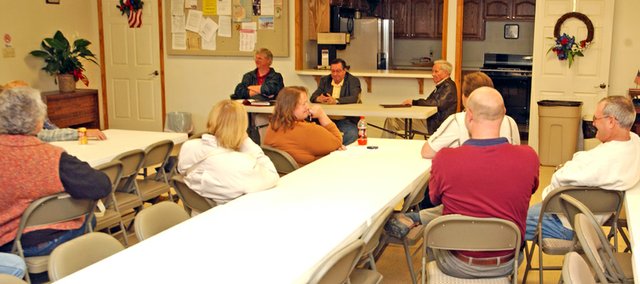 Leavenworth County Commissioners answered questions and listened to comments from about 10 area residents Thursday evening at the Tonganoxie VFW Post on such topics as animal control and the county budget.
In anticipation of a tight budget, county department heads are being asked to prepare budgets that reduce spending by 5 and 10 percent, the commissioners said.
The commission will take a first step toward crafting its 2011 budget with a priority-setting session Monday morning.
Look for more on the meeting here or in the newspaper Tuesday.