Heat advisory goes into effect at noon Monday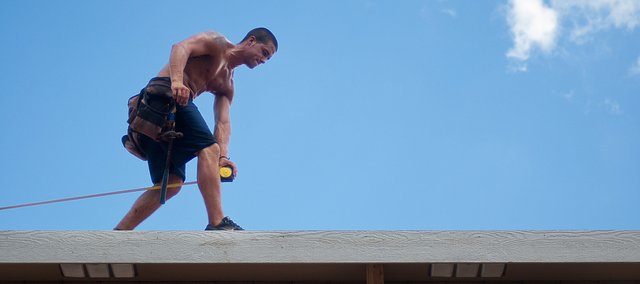 The National Weather Service is advising people to stay in cool buildings as a heat wave takes hold of the metropolitan area.
Forecasters have issued a heat advisory, in effect from noon Monday to 9 p.m. Tuesday.
A heat advisory means a period of hot temperatures is expected.
Today's forecast calls for a high of 98 degrees today with the heat index reaching as high as 109. Overnight lows will hover in the high 70s. Tuesday's high is forecast to be 101 with a heat index of 111.
The combination of heat and oppressive humidity will produce dangerous afternoon heat indexes. Prolonged exposure to such high heat can result in dehydration, exhaustion and heat stroke that potentially can be life-threatening.
Health officials advise people to drink plenty of nonalcoholic beverages, try to stay in air-conditioned buildings, keep out of the sun and check on relatives, the elderly and pets.
For those without air conditioning, area libraries and other public buildings are open to offer a respite from the heat.