Tonganoxie School Board to have special meeting to discuss budget tonight
Enrollment fees, tour of facilities also planned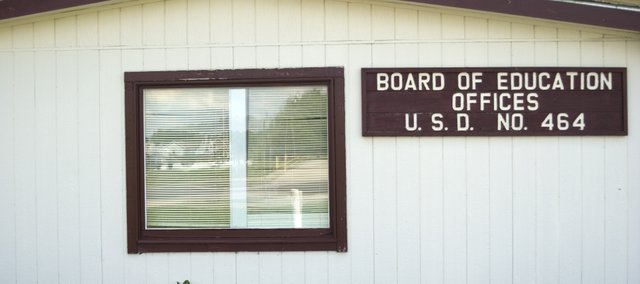 The Tonganoxie School Board will discuss its upcoming budget at tonight's meeting, which is slated for 6 p.m. in the Tonganoxie High School library, which is on the high school's west campus.
Items that are expected to be discussed at the meeting:
• The 2010-11 budget
• Enrollment fees
• Tonganoxie Middle School asphalt project
• Resignations and contracts
• Plans to publish the 2010-11 budget.
Here is the agenda:
6 p.m. opening of meeting
Call meeting to order

Pledge of Allegiance

Approval of Agenda

Approval of Bills
6:10 p.m. Reports, correspondence, discussion and action.
Superintendent's Report
6:40 p.m. Other discussion/action items
Consideration of contracts/other approvals
6:45 p.m. Adjournment to tour facilities