County sets deadline for particpation in digital radio deal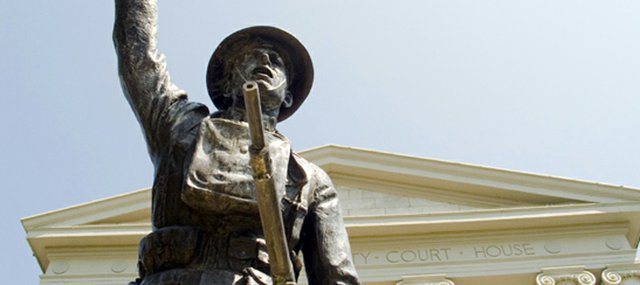 The Leavenworth County Commission is confronted with a deadline dilemma concerning its pledge to arrange financing for digital radios local fire departments need.
Last month, commissioners agreed to act as the signatory of a lease-purchase agreement with Motorola so that the 11 cities, townships and fire districts could purchase digital radios capable for communicating with the county's digital emergency radio system.
However, commissioners were clear they didn't want the county to pay any of the $645,000 the radios would cost and asked that the local jurisdictions make room in their 2011 budgets for the cost of the radios.
On Thursday, County Administrator Heather Morgan and Chuck Magaha, county emergency management director, said negotiations with Motorola had produced an agreement that would allow the purchase of the radios at no interest with a seven-year term.
The deadline to sign the agreement is Aug. 27. But Morgan recommended commissioners not take that step until the local jurisdictions signed interlocal agreements committing them to paying for the radios.
Nine of the jurisdictions have agreed in principle with the county's condition that none of the cost be borne by the county, Magaha said. Commissioners, however, said the county had been burnt in such understandings in the past and agreed to the need for written commitments.
The concern is that some of the once-a-month meetings of some of the townships weren't scheduled before the deadline and about scheduled meeting dates of the cities of Tonganoxie and Leavenworth.
To smooth the process, it was agreed County Counselor David Van Parys would provide a final agreement for Magaha to distribute to the local jurisdictions, which would then have until Aug. 20 to approve the interlocal agreement at the risk of being left out of the agreement.