Elle's Bakery to open downtown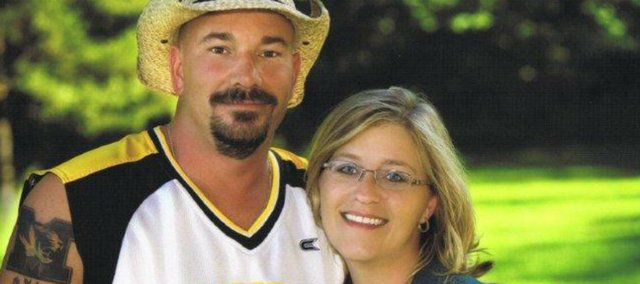 Leisa Perkins said her mother has been watching over her as she embarks on a new career.
Her mother was quite the cook, as well as cake decorator and baker. Perkins said her mother was very creative. She passed away this past March.
"I know she's up in heaven, pouring her talents down on me," Perkins said.
Perkins decided to make a career change after the mortgage company for which she worked closed down several branches, including hers.
In search of a different vocation, she looked at baking. She said she always loved to bake and cook, but she had no formal training.
She started making cakes for family and friends earlier this year, and it has just grown from there.
She and her husband, Richard Perkins, will be opening Elle's Bakery in the former Village Floral building at the southwest corner of Fourth and Delaware streets in downtown Tonganoxie.
Perkins said the bakery would offer light fare during the day and plans were in the works to have a nightly special that would be the lone meal served to customers.
Perkins said they would be offering the nightly meals so that the bakery would have a homestyle feel. In essence, she said, it would be like coming home and saying, "Hey Mom, what's for dinner?"
For breakfast, Perkins plans to keep the menu mostly in the "bakery family" with cinnamon rolls, pastries, pancakes, waffles, biscuits and gravy and possibly crepes. She also anticipates having fresh fruit and yogurt "for people who don't want to have a heavy morning breakfast thing."
The lunch menu likely will consist of sandwiches, salads and light soups. And, for folks with sweet teeth, there will be a dessert of the month club.
"We want it to be affordable but still keep it from scratch," Perkins said.
The bakery, at 528 E. Fourth St., will be open 6 a.m.-8 p.m. Mondays, Tuesdays, Thursdays and Fridays, 6 a.m.-2 p.m. Wednesdays and 8 a.m.-8 p.m. Saturdays.
In addition to making designer cakes, Perkins also offers Elle's Romance Service. Perkins prepares a romantic meal at people's homes. Normally husbands take advantage of the service to surprise their wives, Perkins said.
She also noted that the career change wouldn't have been a reality without her own husband.
"I've had a phenomenal, supportive husband who has just been amazing to me through this process," Perkins said. "I'm excited to be able to do it."
Perkins hopes to open the bakery by Sept. 1. For more about the bakery, go to ellethebaglady.com.