Tonganoxie
USD

464 committee considering bond issue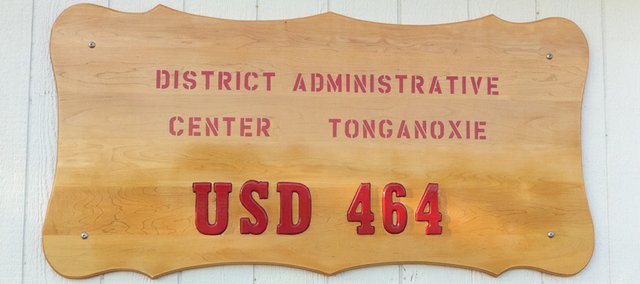 A school bond issue that would bring about a new elementary school could be on the ballot in February.
Roughly 20 members of the facility and educational planning committee with USD 464 met Monday to discuss a game plan for a bond issue that, if it makes its way to the ballot and passes, would provide for a new second- to fifth-grade elementary school on the district's 80 acres where Tonganoxie Middle School also is situated. Additions also would be made to the current elementary and high schools as part of the plan, which currently carries an estimated price tag of $25,049,000.
Plans originally had called for an earlier bond issue, but Superintendent Kyle Hayden said the economic climate has pushed back that timeline.
Estimates for a new 115,000 square-foot elementary school would be about $19,485,000. High school additions would be about $4.9 million and elementary school renovations currently would cost an estimated $679,000.
The high school additions, as of now, would focus on updated media library and science facilities, as well as administrative and student services facilities. For safety and security purposes, plans also would focus on connecting the east and west campuses at THS. Additions would cover about 25,000 square feet.
At the elementary school, additions would be about 1,500 square feet and would focus on administrative services, safety and security, as well as remodeling of restrooms.
The bond would be issued for 25 years. Current estimates for taxpayers would be $8.07 in monthly taxes for a $100,000 home, $16.13 for a $200,000 home and $24.20 for a $300,000 home.
The committee discussed marketing for its campaign as it looks to get the word out regarding the bond iss