Five Questions: Pest Solutions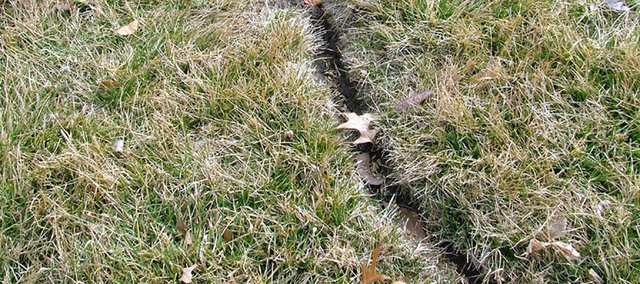 Q: I've been having trouble this summer with moles in my yard. I've heard others complain about other animal damage. What are the top nuisance animals you get questions on and which is the worst?
A: I receive a tremendous number of phone calls and e-mails each year regarding moles, chipmunks and squirrels. I probably get the most calls on squirrels, with moles a close second and chipmunks not far behind.

Q: I've been told that I can get rid of my moles using bubble gum, castor oil, cayenne pepper and even poisoned peanuts. Are any of these reliable and, if so, which is best?
A: I am surprised you didn't mention broken glass, rose bush thorns or steel wool. There are many folk remedies for controlling moles and, unfortunately, research has shown they are not effective.

Q: I've always wondered what a mole's function is. What's the life history?
A: Moles basically swim through the soil looking for food. Their main diet consists of larval insects and earthworms. They can be active 20 hours a day and breed in early spring with an average of four young born in March or April.
Q: When I'm mowing with my riding mower, I always run over the mole tunnels. Does that do any good in getting rid of them?
A: If it were only that easy. Many times moles use a tunnel once or twice and then abandon it.
Q: OK, I give up on other methods. What are my options for trapping them and how does that best work?
A: The best way to eliminate a mole problem is to trap the critter with a spike, harpoon or noose trap. The secret is to set the trap in an active tunnel. In the early evening, take a dowel rod, push it down into the tunnel and then remove it, leaving a hole in the tunnel. Mark each hole so you know where to check them the next morning. Put holes in each of the tunnels present in your yard. If a mole uses the tunnel it will push dirt into the hole created by the dowel rod and plug it. This is an active tunnel. Set the trap immediately in that tunnel.