Police continue to enforce traffic safety on K-7 detours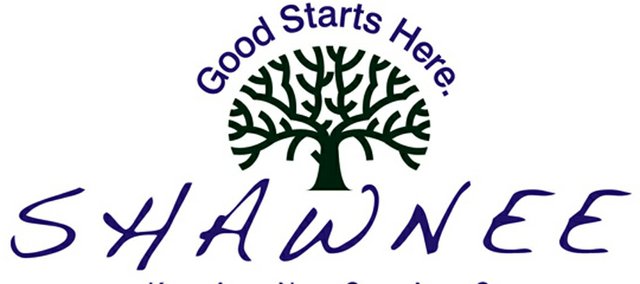 A major construction project at Kansas Highway 7 and Johnson Drive has police busy making sure motorists on K-7 and detoured into adjoining neighborhoods are observing traffic laws.
Capt. Rob Moser, public information officer for the Shawnee Police Department, said officers have done their best to enforce traffic safety along the detour routes related to construction of the interchange and have had few complaints from residents in the area. Some residents in the affected neighborhoods say that while drivers along the detours haven't been causing major problems for the most part, it might be nice to see police running radar in the area to continue to remind drivers to be slow and safe, especially now that school again is in session.
Moser said the Police Department was being proactive with enforcement activities in and around the construction area in an attempt to avert traffic-related problems. Construction has closed the heavily traveled intersection at Johnson Drive and K-7, and marked detours take motorists along residential streets.
"Since March, officers have conducted targeted enforcement over 220 separate times at several intersections and roadways in the area," Moser said.
He said these efforts have resulted in several hundred warnings and citations over the past few months to slow drivers down on open roadways and ensure traffic laws are observed at intersections. There are five targeted enforcement locations surrounding the construction area.
"Since March, we have issued a total of 196 tickets and 73 warnings in just those five areas," he said.
A recent example of a specific enforcement was on Aug. 2, when the department's Traffic Safety Unit conducted a saturation patrol on K-7 where motorists were approaching the construction area, and 67 tickets were written that day alone.
In another on Aug. 18 on K-7, police wrote 56 tickets, gave five warnings and made one DUI arrest.
Moser said it would be hard to determine the total number of tickets written in the detour/ interchange area outside of the targeted enforcements, since tickets within that area have not been given their own code in the Police Department's tracking system.
Accidents in the area of the highway detours have been minimal, Moser said; police have investigated five reported motor vehicle accidents between March 1 and Aug. 15 from the area between 47th and 57th streets and Meadowview and Woodsonia Drive.
"Our crime analysis unit indicates this is within range of what would be considered normal for that area during that given time frame," he said.
Moser said complaints from residents in the area also have been minimal.
"Although we do receive sporadic calls of traffic related inquiries, all seems to be going well with the traffic movement in the construction area as motorists continue to drive responsibly with consideration for the work being done," he said.  
But some residents said it would be nice to see a few more speed traps in their neighborhoods.
Though traffic flow is much greater on his street since the 57th Street connection opened, Mike Harvill said most drivers were obeying the 25-mile-per-hour speed limit.
"You'd think they would, because they all live out here, unless they're just visiting the area," he said.
Police had a presence in the neighborhood the first week that traffic began using the new connection to get to Hedge Lane Terrace and its K-7 access points, and though Harvill hasn't seen them as much since, he said speeders haven't been too much of a problem.
However, Harvill said the SMART speed-monitoring trailer placed near the new cut-through in the first week that it was open helped cut down on speeding.
"You could see people come over the hill, see (on the trailer) that they were speeding and hit the brakes to slow down," he said.
Moser said in the seven days the trailer was in place, July 14 to 21, 16,605 vehicles passed by it, with an average speed of 22.16 mph. The fastest speed recorded was 46 mph, which also was the only person speeding over 40 mph.
Harvill said the biggest problem was in the morning, with more people tending to speed on their way to work. Mornings also bring a steady stream of traffic, making it difficult for him to back out of his driveway. In the evenings, traffic lights off of K-7 provide for breaks in the traffic flow reaching his neighborhood, so it's easier to leave the driveway.
The worst byproduct he has noticed from the project, aside from morning traffic, is an increase in trash in his yard.
Todd and Maggie Riley, who live near Woodsonia Drive, say they think police could be out with traffic enforcement more on that leg of the detour.
The Rileys say while enforcement was high in the first couple of weeks that the detours were put into use, they haven't seen police as much recently.
"They still do patrols, but they aren't shooting radar," Maggie said. "Hopefully that gets better now that school is starting back up and the weather is cooling off, so more people are outside."
The Rileys say they understand that it is hard to keep to the lower speed limit at times, which is why drivers on the detours need to see the police to have a reminder. They believe the less drivers see police officers in the area, the easier it is to forget or feel less pressure to watch their speed.
"I think most people are aware of the speed limit, it's just once again, 25 miles per hour is hard to adhere to," Maggie Riley said.
Moser said the Police Department has tried to respond to complaints and concerns reported in the area.
"Traffic complaints from the public have been relatively low, and when citizens do call to advise of specific problems, those areas are added to the targeted enforcement locations to be followed up on," he said.