Person injured in
VFW

Park vehicle accident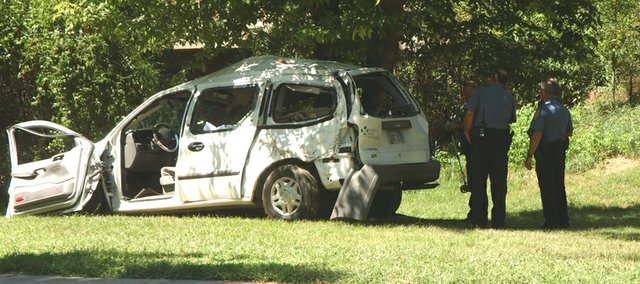 An injured man was taken to the Kansas University Hospital after an accident involving a late-model white van shortly after noon Friday at VFW Park.
Tonganoxie police said the injured driver was the only occupant of the van that went off the road at the park. Emergency responders needed extrication equipment to remove the man from the van, police said.
The accident is still being investigated. Watch for updates as more information becomes available.
Update: 8/31
A Tonganoxie man was in fair condition Tuesday at an area hospital after injuries sustained in a one-vehicle accident Friday at VFW Park.
According to Tonganoxie police officer Toby Allen, driver Steven Morris Muchnick, 41, Tonganoxie, was driving south about 12:30 p.m. on Leavenworth County Road 5 when the 1999 Ford Windstar van he was driving left the roadway. The accident remains under investigation, Allen said. Muchnick was alone in the van, Allen said. It was unknown whether he was wearing a seatbelt. Emergency responders needed extrication equipment to free Mucknick from the wreckage. He was then transported to Kansas University Hospital.