Larned State Hospital inmate escapes in Wyandotte County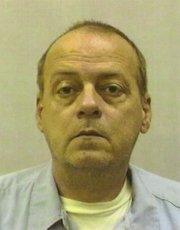 An inmate with the Larned State Hospital escaped while in custody of personnel for a court hearing at about 10:15 a.m. Monday, Aug. 30, at the Wyandotte County Courthouse.
George Dudley is a 60-year-old Caucasian male. He was last seen wearing a light-colored polo-type shirt and jeans.
He was charged with and convicted as a sex offender. He is considered dangerous to children.
If you have any information regarding his whereabouts, call 911 or the Wyandotte County Sheriff's Office at (913) 573-2830.