Councilmember Tom Putthoff submits resignation letter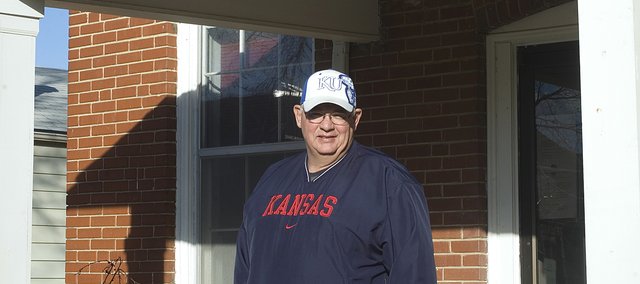 Tonganoxie City Councilman Tom Putthoff has resigned from the council.
Putthoff said he resigned Friday for personal reasons.
"I sent in the resignation," he said. "I don't know how they accept it.
"It was an experience I enjoyed. I've met a lot of people. I got to do things I would have never got to do if I hadn't ran for council. It's just for personal reasons, I resigned."
Putthoff, who was elected to a four-year term on the council in April 2007, said the council had a record of accomplishment during his three-and-a-half years.
" I think one of the biggest accomplishments was the purchase of the industrial park land," he said of the $1.38 million purchase in 2008 of 237 acres near the rebuilt Leavenworth County Road 1. "It's tough for some people to understand, but for this town to survive, we have to expand the tax base.
"I plan to stay on the industrial park committee. I want to stay active on that."
Putthoff said another of the council's accomplishment during his term was the decision to award contracts to local businesses when possible.
"I tried my best to keep business with the contractors in town," he said. "I still believe in that. If you have a company in Tonganoxie that can do the work, we should in all cost give them the work."
Mayor Jason Ward said he was sad to learn of Putthoff's resignation.
"The community means a lot to Tom, and I really appreciate his efforts on the council. He did a great job."
For the second time since becoming mayor last month, Ward will nominate a person to fill a vacant council seat for the council's approval. After accepting the position of mayor with Mike Vestal's resignation, Ward nominated Chris Donnelly to fill his vacant council seat.
"Once again. I'm left with another appointment," Ward said. "I hope to make a decision again at the next regular council meeting."