Sharing is caring: Salvation Army's kettle history explored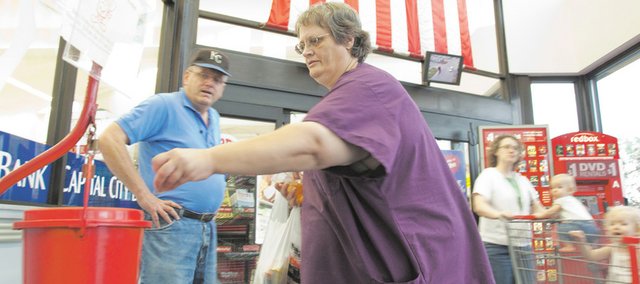 Q: When and where did the Salvation Army's kettle tradition begin?
A: In December 1891 in San Francisco.
Q: Who came up with the idea?
A: Salvation Army Capt. Joseph McFee had resolved to provide a free Christmas dinner to the area's poor persons. But how would he pay for the food? His thoughts went back to his days as a sailor in Liverpool, England. On the Stage Landing he saw a large pot, called "Simpson's pot" into which charitable donations were thrown by passersby. The next morning, he secured permission from the authorities to place a similar pot at the Oakland ferry landing, at the foot of Market Street.
Q: How are the contributions used by The Salvation Army?
A: Public contributions to the kettles enable The Salvation Army to bring the spirit of Christmas to those who would otherwise be forgotten - to the aged and lonely, the ill, the inmates of jails and other institutions, the poor and unfortunate.
Q: Have the kettles changed over time?
A: Yes. Some of the new kettles have such devices as a self-ringing bell and a booth complete with public address system over which traditional Christmas carols are broadcast.
Credit card kettles were introduced several years ago and are becoming more widespread.
Q: How can somebody help with the kettle drive?
A: Consider volunteering to bell ring and don't forget to drop a few dollars into one of the kettles. Eighty-eight percent of all donations stay right here to help our neighbors and friends in need.