Mayor, council members' re-election decisions coming soon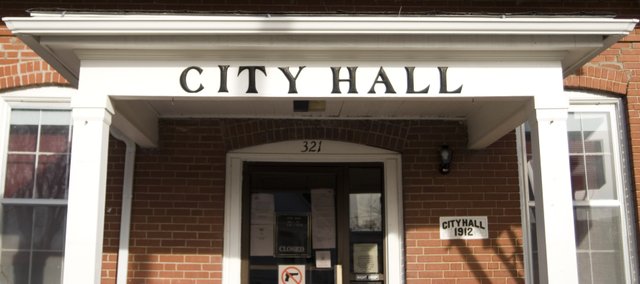 Mayor Jason Ward and two incumbent city council members whose terms expire this spring aren't ready to commit to seeking re-election but promise decisions will soon be forthcoming.
Tonganoxie voters will elect two members to the council and a mayor this spring. The deadline to file or withdraw for the spring school board/city election is noon Jan. 25.
As of Tuesday, there were no filings for either the council or school board.
Paula Crook and Bill Peak currently hold the two expiring council seats. Neither has made a decision about seeking re-election, although both said they would make their intentions known soon and gave a hint what that decision would be.
"I really enjoy working with this council we have now, but I haven't made that decision yet," Crook said. "I should know in the coming weeks."
Peak said he would have a decision before the next council meeting.
"I'll make that known by the next (Jan. 10) meeting," he said. "I greatly enjoy being on the council — there's no doubt about that."
Ward said he, too, would announce his intentions by the Jan. 10 meeting after discussing the matter with his family.
Ward became mayor when Mike Vestal resigned from the position in August. He then appointed Peak to serve out the remainder of his council term. Crook was first elected to the council in 2009.
A primary election would be scheduled if more than six candidates file for the two city council seats and three or more candidates file for mayor. The primary election would be Tuesday, March 8.
The general election for the council and school board positions will be Tuesday, April 5.