McLouth's king, queen candidates announced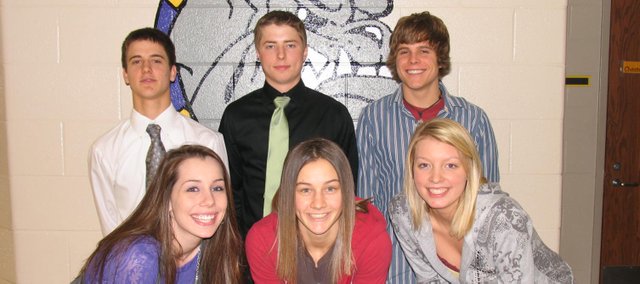 The McLouth High School King and Queen of Courts coronation will take place during halftime of the McLouth boys varsity basketball game Friday at the MHS gymnasium.
MHS will be playing Kansas City Christian with games starting at 5 p.m. There will be a pep rally in the gym that afternoon starting at 2:50 p.m.
Queen candidates are Cassidy Bristol, daughter of Troy and Leah Bristol; Missy Rome, daughter of John and Ruth Rome; and Kylie Shufflebarger, daughter of Steve and Kelly Schneider and Ron and Kim Shufflebarger.
King candidates are Cole Batman, son of Mike and Traci Batman; Tyler Drinnon, son of Mike and Lori Drinnon; Kenneth Thompson, son of Scott and Merri Beth Thompson.