Company has site on radar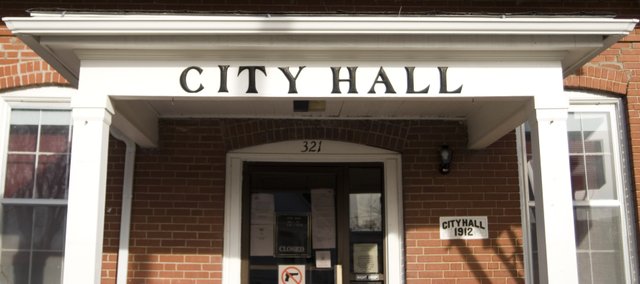 Although the City of Tonganoxie hasn't made any final decisions about how to prepare its new industrial park site for development, it may already have a buyer.
During the Feb. 9 regular Tonganoxie City Council meeting, Steve Jack, Leavenworth County Development Corporation executive director, said a large global company was looking to move to the Midwest and Tonganoxie is in its radar.
He said the company was looking to make a major investment in the community and build a large facility.
The unnamed company was looking for 200 to 500 acres to build a $175 million facility and create 175 jobs, with potential for expansion. The average wages would be in the top 10 percent for the area.
"There are still many steps down the road, but at this stage we are just trying to respond to their request to get an understanding on what it would cost them to relocate," Jack said.
City staff and Tom Kaleko, senior vice president at Springsted Inc., the city's financial adviser, came up with a price of $15,000 an acre it would present to the company.
Kaleko said the city should be very comfortable with the $15,000 an acre price for this project.
But even as the city and LCDC make plans for a site tour, the city's industrial park committee is still looking to partner with a private developer in case the prospect of a global company coming to Tonganoxie falls through.
Councilmember Tom Putthoff said the industrial park committee wanted to put out a request for proposals for private developers to bid on the project.
"(The committee) talked about it and we felt that this was a pretty good way of going out to try and see if there is any interest in this property at all," Putthoff said.
Springsted Inc. is going to help the city draft the proposal requests.
Kaleko once again reiterated a previous comment about the city being better off sharing the cost and risk of development with a private developer than trying to fund the whole thing itself.
In other business the council:
• Unanimously approved to allow the Tonganoxie Fire Department to seek proposals for a design of a new 1,750 square foot addition to the fire station. The designs should not exceed $200,000 and must include bedrooms to house firefighters for 24-hour shifts, bathrooms for men and women, an expanded kitchen and multipurpose room, a machine to wash fire gear and reconstruction of the fire department parking lot.
• Unanimously approved change order no. 2 from BRW Construction LLC, authorizing the deduction of $13,950 and the addition of $850 for the interceptor phase two project.
• Unanimously authorized Tonganoxie Mayor Mike Vestal to sign a certificate of substantial completion for the interceptor phase two project as recommended by BG Consultants, the city's engineering firm.
— For more from the city council meeting, log on at tonganoxiemirror.com.