Pro panel to review 20 chief candidates for council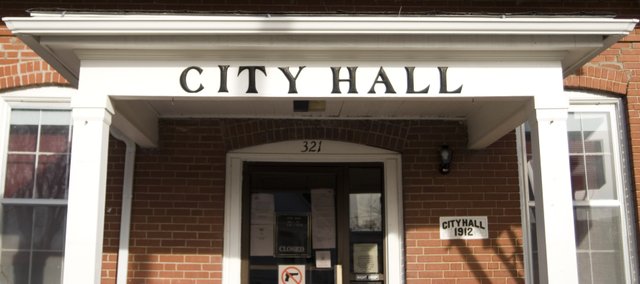 A professional panel will review the 20 applications the city of Tonganoxie received for police chief before recommending two to five names to the city council.
At its June 28 meeting, the council instructed City Administrator Mike Yanez to appoint the panel to review the applications.
Yanez told the council he would name two professional law enforcement officers, a Tonganoxie resident, himself and another staff member to the panel.
The law enforcement officers would bring expertise of the quality of the candidates' training and education, he and the staffer would evaluate their administrative skills and the resident would judge their human relation skills, Yanez said.
Yanez said he would present the council with names for the panel at its July 12 meeting.
In March, Yanez presented the council with a proposed time schedule that would have the new chief named Aug. 8. That won't be realized, and Yanez said he was now hopeful the new chief could be named in early September.
Yanez envisions the panel meeting three to four times. At the first meeting, the panel would discuss the chief position and make a quick scan of the applications. The panel would choose candidates it wanted to interview at the second meeting and interview them at the third gathering before meeting a final time to make its recommendation to the council.
"It's going to take a lot of footwork behind the scenes," Yanez said. "It (the panel's recommendation) could be mid-August at the quickest. A lot is going to depend on schedules.
"And then the council will have to decide what it wants to do with the names the panel gives them."
Yanez said the applications appeared good overall but had varying degrees of experience, training and education.
"Without studying them in great detail, I would guess there are five or six candidates we probably ought to look at very close," he said.
Among the applications were two of what Yanez referred to as "local" candidates. In addition, Yanez said current Police Chief Kenny Carpenter submitted a proposal to stay on for one year as a part-time chief.
The process used in the police chief search duplicates one the council is considering adopting in conjunction with a charter ordinance approved last month. The charter ordinance is subject to a 60-day protest period during which residents can petition it be subject to a citywide vote.
The charter ordinance would have the council approve police chief and city clerk appointments made by the city administrator rather than the mayor.
In association with that change, the council is considering a hiring policy that would require the appointment of professional panels for all department head openings. The panel would recommend two to five candidates to the council. Council members and the mayor would vote with four votes required before a department head could be hired.
The council is to reconsider the proposal at Monday's meeting.