Pursel to compete in the National High School Finals Rodeo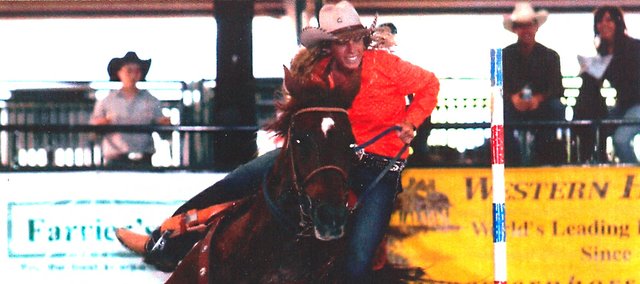 A Tonganoxie High School student will be competing later this month in the 62nd Annual National High School Finals Rodeo in the pole bending competition.
Shelby Pursel earned a position on the Missouri high school rodeo team and will be competing July 18-24 at the NHSFR in Gillette, Wyo. Featuring more than 1,500 contestants from 41 states, five Canadian provinces and Australia, the National High School Finals is the world's largest rodeo. In addition to competing for more than $200,000 in prizes, NHSFR contestants also will be vying for more than $350,000 in college scholarships and the chance to be named the National High School Rodeo National Champion. To earn this title, contestants must finish in the top 20 after two go-rounds of intense competition before advancing to Saturday night's final championship performance.
Along with the rodeo competition, NHSFR contestants will have the chance to represent their teams in a voleyball tournament, enjoy nightly contestant dances, participate in a talent competition, compete in a NRA rifle shooting and test skills in a Knowledge Bowl competition.