Willis angry with 5th at state pole vault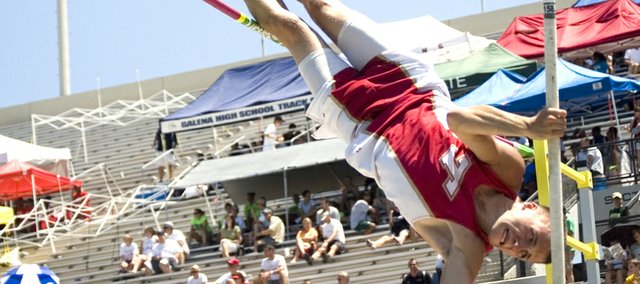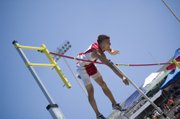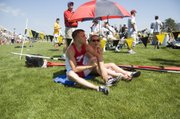 Wichita — A returning state medalist in the pole vault, Jake Willis was beside himself with anger Friday afternoon at Cessna Stadium.
The Tonganoxie High junior had just been knocked out of the Class 4A competition at 14 feet, a height he had achieved a week earlier at a home regional. Livid, Willis flung his pole into its carrying bag and angrily paced away to the center of the field, where he stood with his hands on his head, trying to gather himself and comprehend what had transpired.
His mark of 13-6 was good enough for a fifth-place medal, but since Willis had finished fourth at state a year ago with that same height, he was frustrated.
"I didn't jump like I did at Tongie," Willis said, explaining he wanted to match his personal record of 14 feet (set at the Tonganoxie regional on May 18) or better it at state this year.
He didn't really feel like talking much, but Willis said coming in as the No. 2 seed in the event gave him huge expectations for state this year.
"I had the potential to get first," he said.
THS boys coach Phil Williams understood the junior vaulter was disappointed, but put the performance in perspective.
"The only thing keeping him from third place was one miss at 13-6," Williams said. "He barely missed at 14-0, which could have given him the state championship (Royal Valley junior Aaron Blevins won at 14 feet), so he really didn't perform poorly. There was just too small a margin for error."
It might have been a bad day, but Willis said it was the finish of an "upsetting year" because he had been vaulting indoors at 14-6 regularly before he pulled his groin and couldn't match that height outdoors for THS during his junior season.
The good news is he can easily get back to state as a senior. Willis said he had thought about taking the summer off but kicked that idea to the curb after his fifth-place finish Friday.
"I'm definitely gonna jump five days a week," he said of his offseason plans.
Willis views next year's state meet as a chance to redeem himself and take care of unfinished business.
"I'm going for first next year," he said.