Leavenworth
BOCC

asking outside agencies to share information if they want funding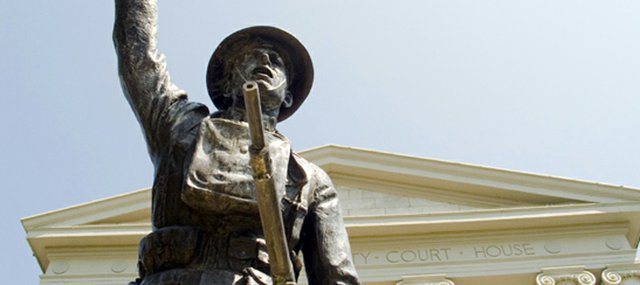 Outside agencies receiving funding from the Leavenworth County will need to open their books if they want money for the county in the coming year.
As county commissioners prepared to start hearings Monday on the 2011 budget, Commissioner John Flower suggested new approaches to the annual process.
Outside agencies receiving partial funding from the county should come to hearings with information revealing the source and amount of other funding, Flower said.
He added outside agencies should provide details on specific accounts, which Flower said should also wanted from county departments and agencies.
In a departure from the current practice, department and agency heads should provide details of the amounts and proposed uses of capital accounts, reserve capital accounts, depreciation accounts or reserve accounts.
In response to Commissioner Clyde Graeber's comment, Flower said he was requesting the information because the county's budget crunch in the recession and not out of any suspicion of wrongdoing.
"I think this is going to be a gut-wrenching year, and we are going to be faced with some really tough decisions," Flower said. "I want all the information I think I need."
The information would allow commissioners to determine if money put aside for a capital improvement in departments could be better used in a tough budget year, County Administrator Heather Morgan said.
Commissioners J.C. Telefson and Graeber approved of the suggestions, although Graeber said the County Clerk's Office had always provided the information on county agencies at the request of commissioners.