Post office opens at new location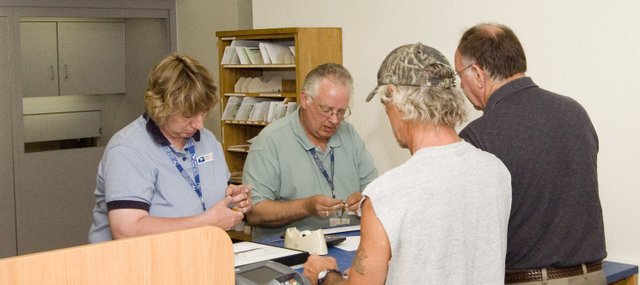 The Tonganoxie Post Office officially is open for business at its new location.
The office opened Monday morning at the southeast corner of Laming Road and Woodfield Drive just north of U.S. Highway 24-40.
Postmaster Ron Hubbard said he was informed Friday that his department officially would be moving into the new site on the east side of Tonganoxie and that the new post office would open for business Monday morning.
IT personnel were working through some technical difficulties, such as the phones not yet working Monday morning. The post office number remains the same: (913) 845-2230.
Anyone with a post office box at the former downtown post office can exchange their keys at the new site for their new boxes.
For more on this story, see the June 9 print edition of The Mirror.