Leavenworth County Commissioner Tellefson won't seek re-election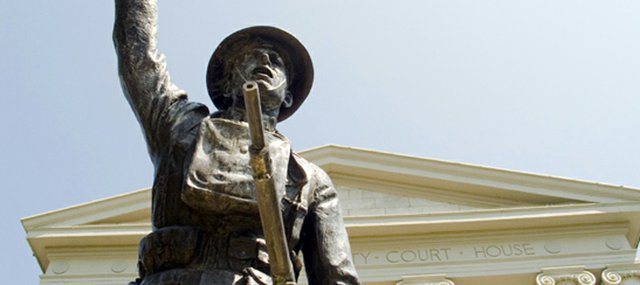 Although voters in southern Leavenworth County won't be part of the decision, there will be a new county commissioner elected this fall.
Commissioner J.C. Tellefson said Monday he would not seek a second four-year term to the Leavenworth County Commission 1st District seat, which represents the city of Leavenworth and the northern portions of the county.
"I'm proud of what we've accomplished the past four years, but I'm going to let someone else do it," he said. "There are at least three good people running for the position, one of whom I asked to run four years ago."
As of Monday, two Democrats and one Republican had filed for the seat. Tellefson and County Clerk Janet Klasinski said they expected another Republican to declare.
Candidates have until noon Thursday to file or withdraw for 2010 county, state and federal races. Look for an update of filings Thursday on the Web.