Tonganoxie High grad new county ag agent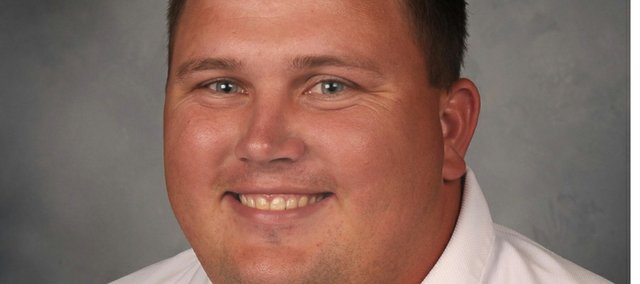 A hometown boy has returned to Leavenworth County as agricultural extension agent.
James Hartshorn has been hired as the agricultural agent for Leavenworth County Extension. Hartshorn, a 2003 graduate of Tonganoxie High School, earned his bachelor's of science degree in agricultural business this spring from Kansas State University.
"I always wanted to end up around here," he said Thursday. "I don't know if that's what I always thought I was going to do.
"I get to be involved in what I like to do and get to be around home. So it worked out great."
Hartshorn's duties will include fielding questions for county residents on matters involving horticulture, row crops and livestock.
He also will work with the county's 4-H clubs, Hartshorn said. Although he grew up on his parents' farm west of Tonganoxie, sports was his passion as a youngster and he was not a 4-H or FFA member, Hartshorn said.
A big item of extension's annual calendar — The Leavenworth County Fair — is about a month and a half away. Hartshorn's not sure what his duties at the fair will involve, but he said he was assured he would be kept busy.
"I look forward to meeting new people, and getting re-acquainted with old friends," he said.