Tonganoxie police investigating missing person case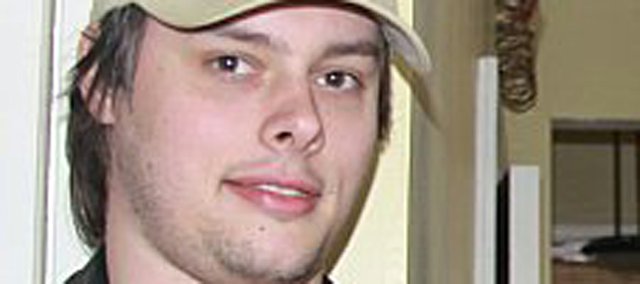 The mother of a Tonganoxie man is seeking information as to the whereabouts of her son.
Joyce Stevens said her son, Luke Stevens, 23, was last seen May 26 at his Tonganoxie home.
The dark blue 1983 Chevrolet truck that he was driving was found June 2 at 930-acre Longview Lake near south Kansas City, Mo.
The Tonganoxie Police Department is working on the case with the Jackson County Sheriff's Office, as Longview Lake is in Jackson County.
Lt. Billy Adcox with Tonganoxie police said Tuesday the department is following leads in the missing person case, "but we need mostly the public's help trying to locate him," Adcox said.
Anyone with information call Tonganoxie police at (913) 845-2311.
Joyce said she wasn't aware of the lake being somewhere Luke visited, except several years ago with a youth group.
Tuesday afternoon, Joyce was handing out flyers with information about Luke to locals. A $1,000 reward has been established for anyone who has information that leads to Luke Stevens' whereabouts. He is 6-5 and weighs about 250 pounds.
A blog that Joyce posted on the Lawrence Journal-World's website garnered responses, as some people posting comments pledged to post the information on their Facebook pages.
"I've heard from a lot of people who want to help and they're keeping us in their thoughts and prayers," Joyce said. "The response to the blog and information on Facebook has been really good. Nobody knows anything, but it's nice that people contact me and say they want to help."
If anyone has seen Luke Stevens, knows his whereabouts or has information that could be helpful to the case, Joyce Stevens asks that people contact her at findluke@hotmail.com or Tonganoxie police.