Medication hospitalizes mayor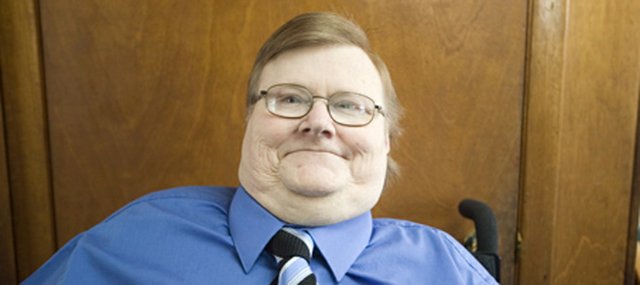 Tonganoxie Mayor Mike Vestal and his family said Tuesday that it was a reaction to new medication — not a suicide attempt — that sent him to the hospital on Sunday.
During a telephone interview from Lawrence Memorial Hospital, the mayor said he's had problems getting to sleep and his previous sleep medication was not working. So he tried a new medication.
"I guess it was some bad stuff," Vestal said. "It was new. I was only taking it one day. I had a very bad reaction. I don't remember Sunday."
Vestal was in critical condition on Monday, but his condition has improved and he hopes to be home later this week.
Tonganoxie police had been investigating the incident as a pain medication overdose — and had considered it a possible suicide attempt.
But Vestal's daughter said her father had not tried to kill himself.
Because Vestal had not been completely coherent in recent days, police had not interviewed him, so the investigation is ongoing, said Chief Kenny Carpenter. Carpenter did say it's possible some people might have jumped to conclusions about an overdose — "us being part of that, maybe before we should have."
Vestal, who has used a wheelchair since a 1970 auto accident, takes medication for other ailments, to combat low iron, as well as low blood pressure, according to his daughter, Katie Underwood.
Vestal said he plans to participate in Tonganoxie City Council's next meeting, which is April 12.