Bill regulating medical gas systems passes House, moves on to Senate
Incident involving Austin Stone prompts proposals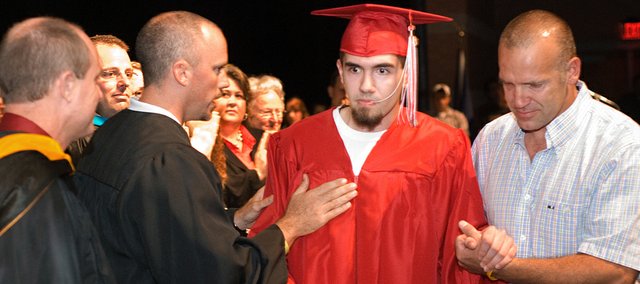 Topeka — The Kansas House on Tuesday approved a bill aimed at regulating the installation of medical gas systems, which was prompted by a 2009 incident in Lawrence that seriously injured a Tonganoxie teen.
Last March, Austin Stone was hospitalized after complications arose from medical gas he received while having his wisdom teeth removed. The incident left him blind, hard of hearing and has caused problems with his speech.
The incident occurred at a dental surgery center in Lawrence operated by Dr. S. Kirk Vincent at 4811 Bob Billings Parkway. In a letter to the city, Dr. Vincent said the incident was caused by improper installation of the medical gas lines.
The House bill would require that repairs, maintenance and inspection of medical gas piping systems be done by a person that is licensed under the relevant city and county ordinances. The measure, approved 90-32, goes to the Senate for consideration.