Local athletes make
LJW

all-area teams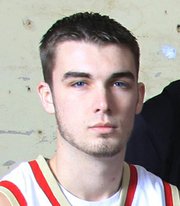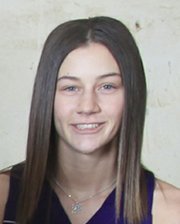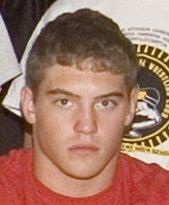 The Lawrence Journal-World winter sports all-area teams are out and two Tonganoxie High athletes, as well as one from McLouth High, received first-team honors.
Boys basketball
Keaton Schaffer, senior, Tonganoxie
Schaffer finished his senior season averaging a league-best 19.4 points per game, adding 5.2 rebounds and 3.3 assists a night for the 13-9 Chieftains. He led the Kaw Valley League in scoring in each of the past two seasons and was an all-state honorable-mention selection in 2009. Schaffer had an 18-point quarter against Bonner Springs this season and he is the Lawrence Journal-World's Player of the Year.
Honorable mention: Dane Erickson, sophomore, Tonganoxie.
Girls basketball
Missy Rome, senior, McLouth
Rome averaged 17.7 points, 7.2 rebounds, 3.6 steals and four assists per game this season, leading McLouth to 14 victories — the second-highest total in school history. She was an all-state third-team selection last season, has averaged 17.3 points per game over her career and will graduate with MHS career records for points, steals, assists and three-point field goals.
Wrestling
Jeremie Maus, senior, Tonganoxie
Maus finished with a 40-7 record this season in the 171-pound weight class and with 108 career victories. He turned in a fifth-place showing at the Class 4A state tournament, and was a league and regional champion.