Commissioners frustrated with program's untapped funds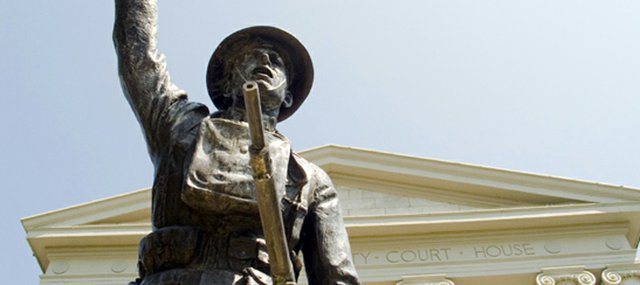 A Leavenworth County Commission accustomed with not having funds to pay for needs experienced a different form of frustration Monday.
Commissioners approved the Leavenworth County Drug and Alcohol Abuse Council's yearly grant funding for project graduation parties at the county's high schools for $15,500. Pleasant Ridge High School was excluded because it did not get its application in before the deadline despite written notification and phone calls, said Pat Barhardt, chair of the drug and alcohol council.
The recommendation's approval left more than $64,000 in the county fund, which is funded through quarterly state distributions. And there were no other sources for the fund this year, commissioners said.
The situation vexed commissioners, who had instructed the council to be conservative with funds with the expectation the Kansas Legislature would raid the revenue as it dealt its budget crisis, as it did with shared highway funds that left the county with no road improvement projects this summer.
Commissioners wondered whether there were ways to apply the fund for other county uses that would tap into more limited budget sources.
In addition, Commissioner J.C. Tellefson wanted to approve the Pleasant Ridge project graduation grant but could not get a second on the motion.
When County Counselor David Van Parys said he would have to study the state statute to see whether the commission could authorize spending from the fund without the drug and alcohol abuse council's recommendation, commissioners requested that he do so.