Braves defeat Tonganoxie, 10-7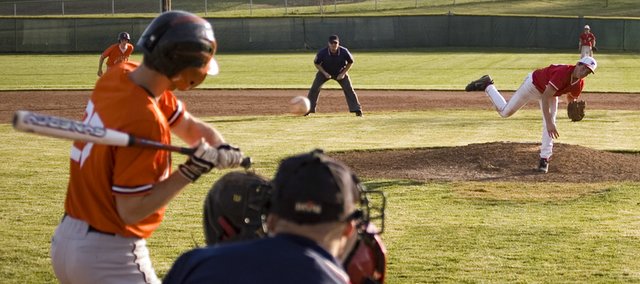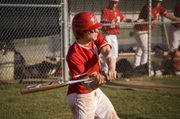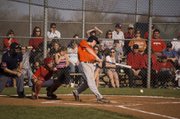 A seventh-inning rally came up short for Tonganoxie High's baseball team in its season opener.
The Chieftains scored two runs in the bottom of the seventh but fell to visiting Bonner Springs, 10-7, Wednesday at Leavenworth County Fairgrounds.
THS trailed 10-5 after six innings and needed a miracle to come back and win. It nearly got one when Corey Klinkenberg, Dylan Pendleton and AJ Gilbert drew three consecutive walks against BSHS reliever Brandon Eastland with one out in the bottom of the seventh.
With the bases loaded, Eastland struck out Dalton Harrington to get the Braves within an out of a victory.
But Tonganoxie leadoff hitter Dylan Caywood drew a walk to plate Klinkenberg. Then Pendleton scored on an errant pickoff attempt that went into left field, putting the Cheiftains within three runs.
After Jeremy Wagner walked to again load the bases for THS, Ethan Lorance came to the plate as the go-ahead run.
Down 0-2, Lorance fought off a few pitches and took a couple balls before Eastland got him to fly out to right field, ending the game.
The Braves (1-1) took control early with a four-run second inning that gave them the lead for good before they added two runs in the fourth and three more in the fifth.
Tonganoxie (0-1) led 2-1 entering the second inning after its first two hitters —Caywood and Wagner — were walked and eventually scored. Caywood reached home on an errant pickoff attempt and Lorance drove in Wagner with a double to right field.
But BSHS responded with a big second inning, which Joey Robertson led off by drawing a base on balls. He later scored on a grounder off the bat of Austin Epp thanks to a Tonganoxie error (one of six in the game).
Epp ended up on second base and proceeded to third on a passed ball. He gave the Braves a 3-2 lead when Shawn Jones drove him in with a single to right.
Dalton Vitt followed Jones' single by reaching on an error, which also allowed Jones to score, putting BSHS ahead 4-2.
Ryan Marris singled to left and a botched play on the ball allowed Vitt to score.
Jones and Vitt both scored again in the top of the fourth and the bottom of Bonner's lineup did some damage in the fifth.
Robertson started the three-run inning by drawing a walk. Epp singled to center with one out and Jordan Kelly drove in Robertson with a base hit to left. A Vitt single scored Epp and Marris drove in Kelly with a sacrifice fly to deep center field.
The Chieftains wouldn't have had a chance in the seventh if they hadn't scored a pair of runs in the bottom of the sixth.
Gilbert reached with an infield single — one of just four hits for THS on the day — and later scored on an error. Harrington drew a walk and was eventually driven in on a sacrifice fly by Lorance.
Dylan Puhr started on the mound for Tonganoxie in the team's opener and received the loss after throwing four innings, during which he struck out six Braves.
Gilbert relieved Puhr with three innings of work and three strikeouts.
Vitt started for BSHS but threw just three innings, striking out two.
Lucas Porras was solid in three innings of relief for the Braves and retired the Chieftains in order in the bottom of the fourth.
Bonner's top three hitters were a big difference in the victory. Marris went 4-for-5 with two RBI, VItt was 3-for-5 with two runs and an RBI while Jones reached base four times, drove in a run and scored three other runs.
Tonganoxie will be back in action Thursday with a 5 p.m. home game against Perry-Lecompton.
Bonner Springs plays host to Santa Fe Trail for a doubleheader on Monday.