FEMA

amends winter disaster list to include Leavenworth County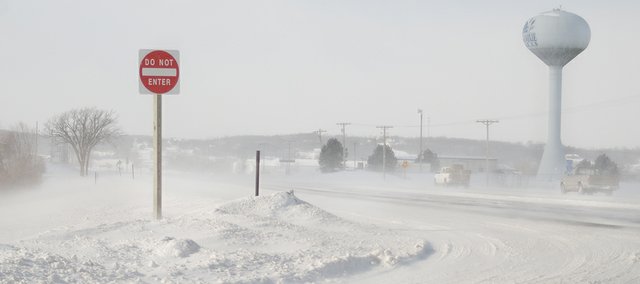 Leavenworth County will be eligible for disaster funds to help with costs from last winter's storms, after all.
County Emergency Management Director Chuck Magaha said Federal Emergency Management Agency officials informed him Tuesday the county was added to an amended list of Kansas counties eligible for the disaster funds. That means the county, cities, townships and school districts will be eligible for reimbursement of 75 percent from FEMA and 10 percent from the state of the money they spent in response to the storms.
Leavenworth County was among Kansas counties Gov. Mark Parkinson listed in a declaration of emergency after a series of winter storms hit the state in December and January.
But as Magaha discussed Monday with county commissioners, FEMA originally omitted Leavenworth County from a list of Kansas Counties eligible for disaster aid. He also told commissioners he was confident the appeal he filed would reverse that decision.
FEMA's reversal will mean from $22,000 to $100,000 to the city of Tonganoxie, City Administrator Mike Yanez said.
"It just depends on what they (FEMA) is going to consider storm-related damages — whether street repairs are from normal wear and tear or storm related," Yanez said. "We'll have to see what they think is legitimate or not."